I have spent the last few days hiding away, mainly staying in bed and trying to distract myself from the realities of what's going on in the world right now. Every single one of us have been affected and it's easy to feel pretty shit about everything right now. It feels almost insensitive to try and talk about the positive side effects when there are people who are literally dying from this, but I've always been the sort of person to try and find the good in everything and if we all sit here dwelling on the negatives we will drive ourselves mad! With that being said, here are some positive things I've seen come from the COVID-19 outbreak.
Wildlife returning to Italy
As Italy enter their second week of lockdown, the locals have noticed something amazing happen. Swans and Dolphins have been spotted swimming in the canals of Venice. The waters which are usually dominated by ferries and tourist boats are now clear enough to see the fish swimming along. In a way it is sad to see the city so empty and I feel for the people who's livelihoods rely on tourists but also it's incredible to see how animals react once we are no longer there to disturb them. Hopefully when things start up again they will take into consideration the wildlife that lives there and find a more balanced way to live with these creatures.
Blue Skies in China
China has become known for it's huge population, factories and polluted air. However, since going into lockdown back in January, the city of Wuhan has experienced blue skies and their trees have turned green. This is thought to be down to a pause on factory work and less emissions from vehicles due to travel bans there.
I'm in the central city of China-Wuhan, today the weather is very good, the blue sky, birds and trees have grown green! Under the control of the virus outbreak, our city will usher in a beautiful spring!

pic.twitter.com/IzSesUE219

— helven (@helven19) March 15, 2020
But it goes further than just pretty skies and leaves on trees. A study from Stanford University has shown a drop in levels of PM2.5, a particle which is considered as the primary cause of death for people who die from air pollution. This drop in PM2.5 may end up saving over 73,000 lives in China. According to the ESA (European Space Agency) a similar thing is set to happen around the world as more countries go into lockdown, with Italy already seeing a drop in Nitrogen Dioxide levels.







@CREACLEANAIR

Bull Fighting Events and The Grand National Cancelled
As the government advises against large gatherings and more events get cancelled, the coming months can seem very bleak and boring but as a vegan there are some events I'm very happy to see get cancelled! The first is the Grand National, the most famous horse racing event in the UK thanks to its long and high risk track. 83 horses have died in the the Grand National since it's first race back in 1839 with even more injured. The high jumps put tremendous pressure on their legs leading to horrific injuries including broken necks, legs and backs. I'm happy to see this event get cancelled and wish it would never come back.
UPDATE: All British horse racing has now been banned until at least the end of April, sparing the 14,000 training race horses in the UK.
In Spain all bullfighting matches have been cancelled for the month of March as local authorities discourage large gatherings. This has saved the lives of all 300 Bulls involved in the events! This obviously is a huge blow to the Bullfighting industry and they have asked for aid in recovery and support. However, AnimaNaturalis, a Spanish animal rights organisation, has urged people to write to
José Manuel Rodríguez Uribe, the Spanish Minister of sport and culture, and urge him to reconsider funding the bullfighting industry. You can do so by clicking here. Let's use this opportunity to eradicate Bullfighting for good!
UPDATE: The bullfighting industry caused outrage in Spain after asking the government for a €700M (£635M) bail out, using tax payer's money. As people can't publicly protest right now, they took to social media holding placards saying
"
more health workers, less bullfighters" and started
#
AyudasTauromaquiaNO, meaning "no help to bullfighting", and made it the number 1 trending twitter hashtag in Spain.
Aïda Gascón, director of AnimaNaturalis, told the press:
"We believe not only that the government should ignore these demands, but that it should rethink aid to bullfighting and allocate it where it is most necessary."
Bullfighting was already on the decline in Spain and hopefully this fresh outrage will lead the public and the government to rethink this awful "sport" when the country starts to come out of lockdown.


Communities Coming Together - Worthing Vegan Food Bank
It's hard to think about it when you see supermarket isles bare and videos of people fighting over toilet paper but I have also noticed so many different people come together to try and help their community in this difficult time.
One example of this is a vegan food bank that has been set up in my home town of Worthing. Pia Offord, a vegan from Worthing, opened the food bank just last week after witnessing many people struggle with the current situation in the supermarkets. Pia said;
"Seeing people struggle in supermarkets and reading many desperate stories on social media by fellow Worthing residents, I wanted to come up with a way to support our ever-growing vegan community"
"I feel there is a need for an all-vegan food bank in our town, so I decided to reach out to various vegan-friendly, independent businesses in the Worthing area. Within the hour we came together to start the Worthing Vegan Food Bank Network."
If you live near by and would like to donate to the food bank then here is some more information:
Worthing Vegan Food Bank accept long-life, non-perishable vegan items including hygiene products. For example long-life non dairy milk, tinned food, sealed, dried food such as pasta and rice. Sealed, unused hygiene products.
Items can currently be dropped off / shipped to 3 locations:
- Field Row Bakery & Take-Away
- Cactus Kitchen Gals (though, by appointment only as they have closed the restaurant premises)
If you'd like more information about how to get involved or to make use of this free service, search for the dedicated Worthing Vegan Food Bank Network Group on Facebook or contact pia.offord@gmail.com.
If you don't live locally to Worthing then why not start your own vegan food bank for your area?
Fox Hunting Cancelled Across The UK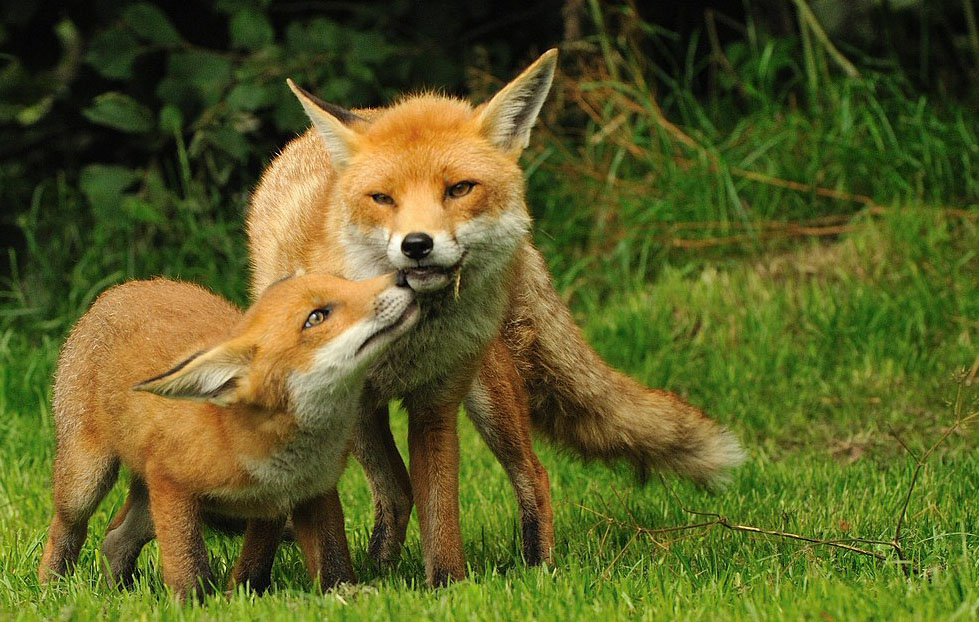 Today I discovered that the Hunting Office is a thing and frankly I'm disgusted that it's still allowed to operate despite fox hunting supposedly being illegal since 2003. Thankfully, they have announced that all hunts have been cancelled until further notice, saving hundreds of foxes from a brutal death, along with the hounds and horses who will hopefully be free from exploitation for the next few months.
I hope this post has brought you some form of hope today. I know times are tough right now for everyone so it's really important that we continue to be kind and support one another. If you hear of any other positives to come out of this then please let me know as I would like to continue to add to this post as much as I can.
For now, stay safe and healthy.
Love,
Beth x
Follow me for more vegan content!
Instagram
|
Facebook
|
Twitter
sources:
ITALY:
https://happymag.tv/how-coronavirus-is-unexpectedly-benefiting-the-environment/
https://www.esquireme.com/content/44556-covid-19-upside-dolphins-return-to-the-venice-canals-as-humans-self-isolate
CHINA:
https://www.forbes.com/sites/jeffmcmahon/2020/03/16/coronavirus-lockdown-may-have-saved-77000-lives-in-china-just-from-pollution-reduction/#67217c0434fe
http://www.esa.int/
SPORTS:
https://www.totallyveganbuzz.com/news/grand-national-2020-cancelled-over-coronavirus/?fbclid=IwAR0iNTMlgenfAiw_pJb5bisrz2qsV62MHS4CFjqcuIr6IoRXYjfgxTI6obU
https://www.independent.co.uk/life-style/grand-national-boycott-racing-animal-cruelty-a8856866.html
https://www.birminghammail.co.uk/sport/other-sport/how-many-grand-national-2019-16089142
https://www.animanaturalis.org/alertas/no-a-las-ayudas-por-la-cancelacion-de-la-temporada-taurina?utm_source=COVID-19_CartaProtesta_Newsletter&utm_medium=COVID-19_CartaProtesta_Email&utm_campaign=COVID-19_CartaProtesta
https://www.euroweeklynews.com/2020/03/16/120-bulls-in-spain-saved-as-coronavirus-cancels-21-bullfighting-events/
https://www.skysports.com/racing/news/12426/11958970/british-horseracing-authority-confirms-suspension-of-all-meetings-from-wednesday-until-end-of-april
https://www.express.co.uk/news/world/1261069/Spain-coronavirus-bullfighting-compensation-bailout
FOX HUNTING:
https://thehuntingoffice.org.uk/ju-directory/151-master-huntsman-vacancies.html
https://www.viva.org.uk/blog/5-wins-animals-during-coronavirus-outbreak